Cute-looking, stealthy and more nimble, small campervans are generally quicker to build-out, cheaper to buy and less thirsty on gas than their big brother counterparts. For the price, they are hard to beat; you get a lot of what a bigger campervan offers, often for a fraction of the price. So, what's the catch?
Well, there are tradeoffs, the obvious one being space! For some, not being able to stand up or have a toilet/shower is a deal breaker. You also tend to do more activities outside the van - especially cooking and washing up.
For many though, loosing these comforts isn't necessarily a bad thing. Camping purists will relish having just enough to be comfortable and doing more stuff outside. So if you're looking for a solid upgrade from tent camping, they are definitely worth considering before jumping on the full-sized van band wagon.
Curious about a small campervan? Here are our top 5 favorite small campervans that have been listed on Vancamper over the last few months!
Overview:
1. 2018 Ford Transit Connect Campervan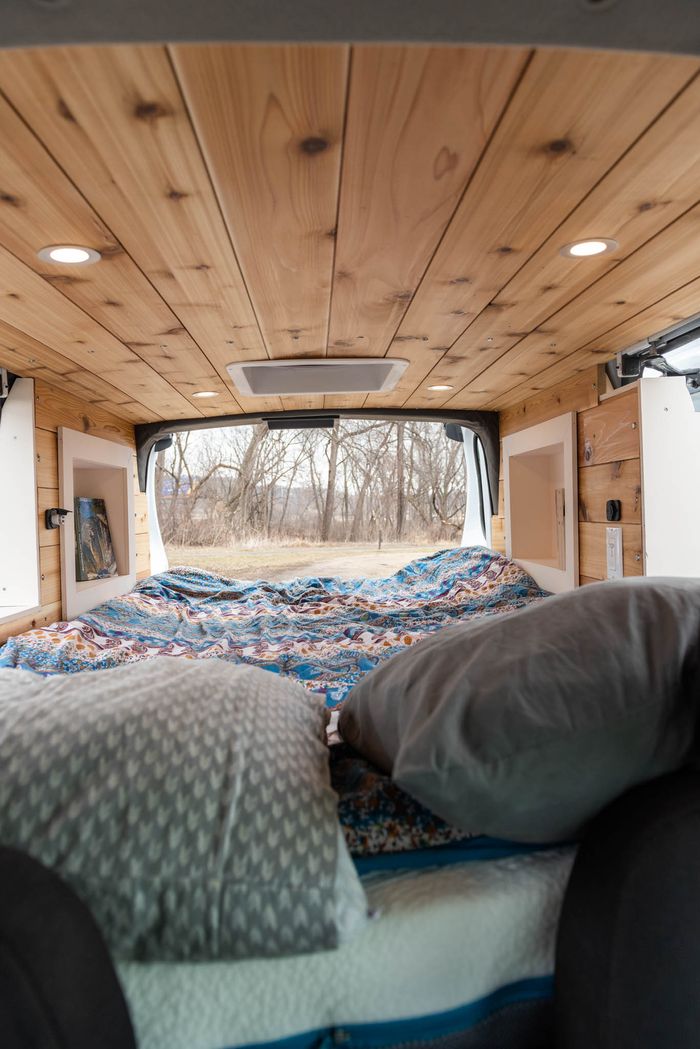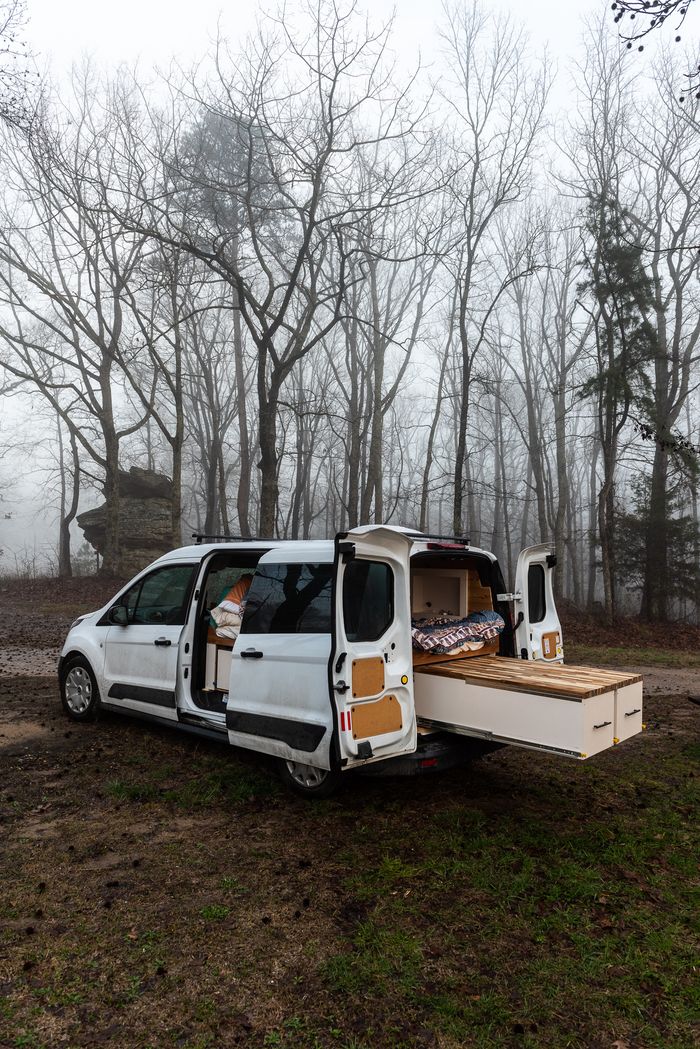 A Ford Transit Connect makes an excellent base for a small campervan conversion. The main selling point here is price - compared to their big brother (the Ford Transit), they are relatively affordable to buy used and get excellent fuel economy (24 city / 28 highway).
We've driven the Ford Transit Connect ourselves and can attest to their car-like drivability, which is perfect for ripping around mountain roads or for people who don't like driving (or parking) big rigs. We've seen fully converted Connects with just over 100K miles sell between $9-12K - not bad for a modern rig that can do 80% of what a full-size campervan can.
This particular Ford Transit Connect conversion sleeps 2 and features 3 large rear pull drawers for all your camping gear - 2 in the rear, 1 on the side. The rear pull-out drawers double up as a base for cooking outside - a common design choice for small campers.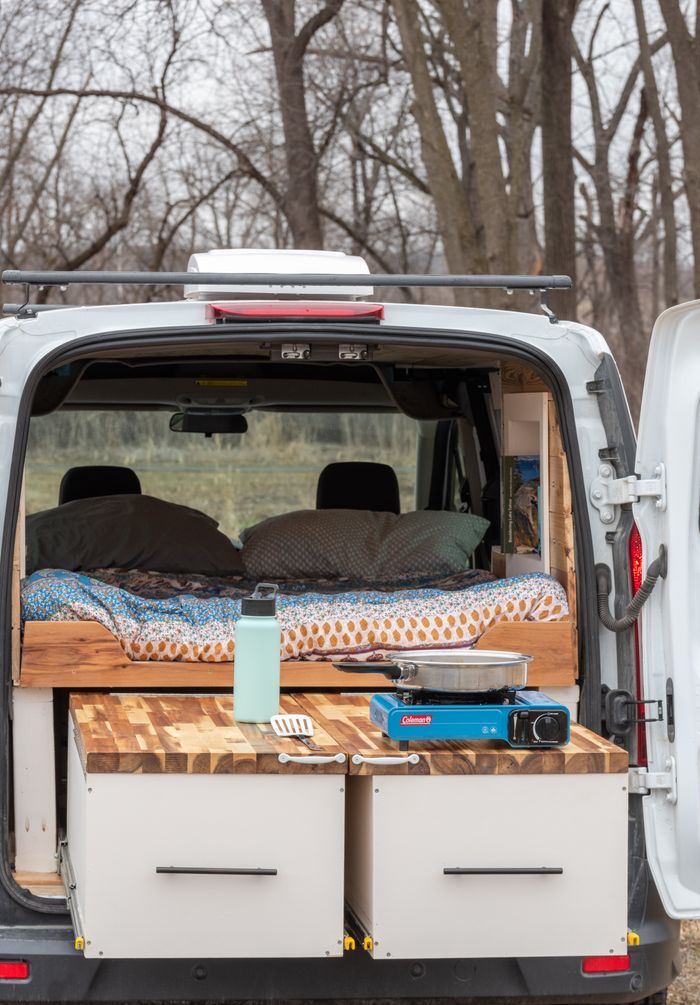 Space constrained, slide out kitchens at the rear of the van are a common design choice for a lot of small campervans.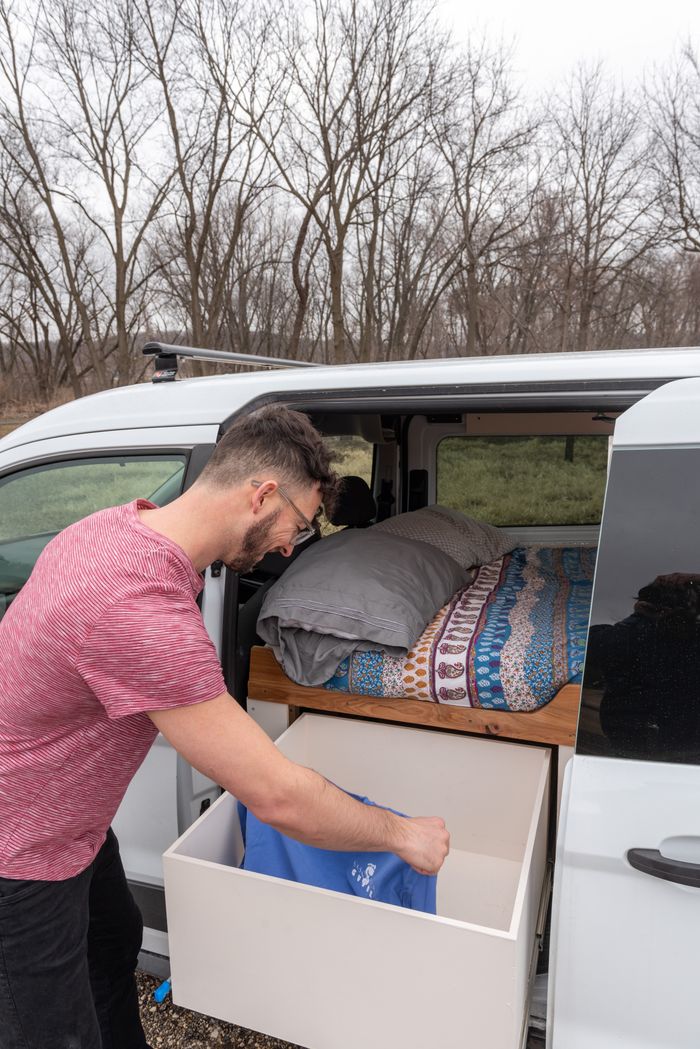 With limited space this van features a clever slideout draw on the side of the van for storing extra camping gear.
Being on the smaller side of things, you're not going to break the bank insulating a small camper like the Connect. This model uses havelock wall for insulation and a Maxxair fan for ventilation. The smaller footprint makes wiring up electricals easier and less money on wood means more money left over for camping gear!
For electrics, this build features 4 inset lights, 4 usb ports and 2 car chargers powered by 100amp hour lithium battery (which is charged by a Dc-Dc battery charger). A roof rack provides extra storage freeing up the main quarters for sleeping comfortably.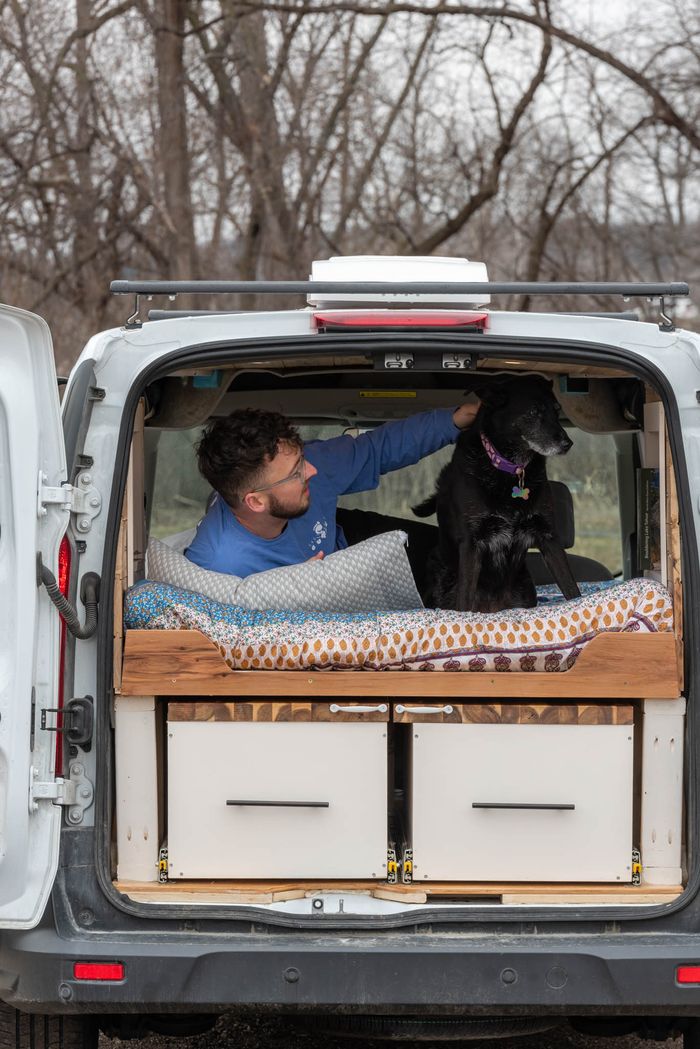 Whilst definitely cozy, the Ford Transit Connect can sleep 2 adults and a pooch!
2. 1974 Dodge Boogievan "Shorty" Campervan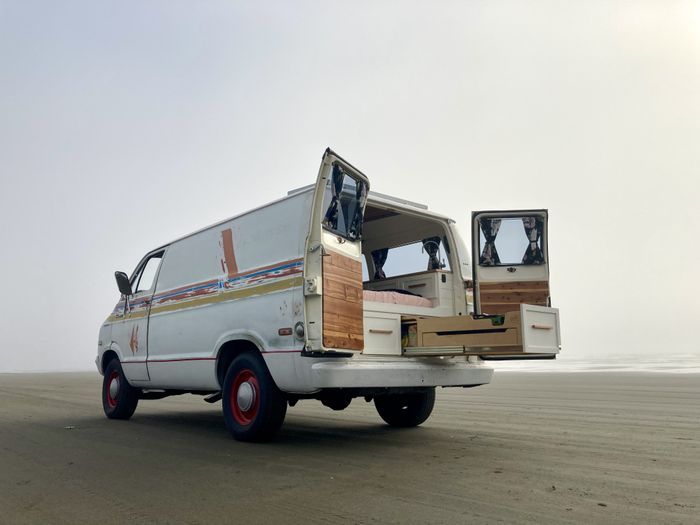 Smaller than your average vintage American van, this 1974 Dodge "shorty" is a great example of how to take an older van and bring it back to life with a host of modern touches.
Unlike the Connect, this Dodge has a slightly higher roof, which means the main quarters can be used for more than just sleeping.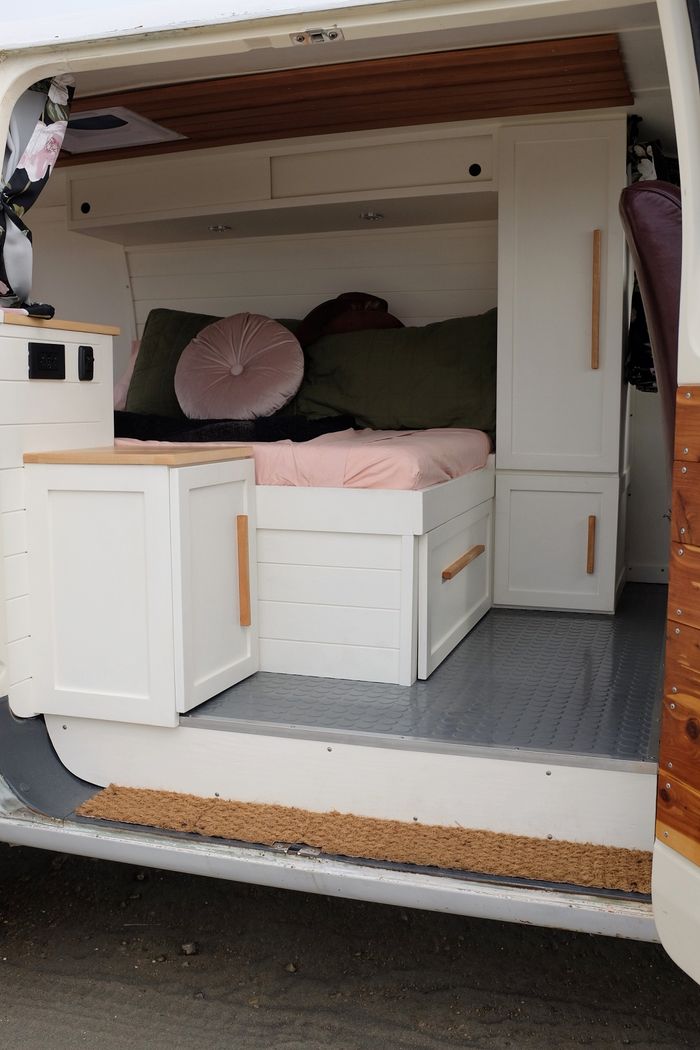 Whilst you can't stand up in this van, the design of the bed resting against the wall makes for a nice area to relax in during the day without feeling like you're going to bed!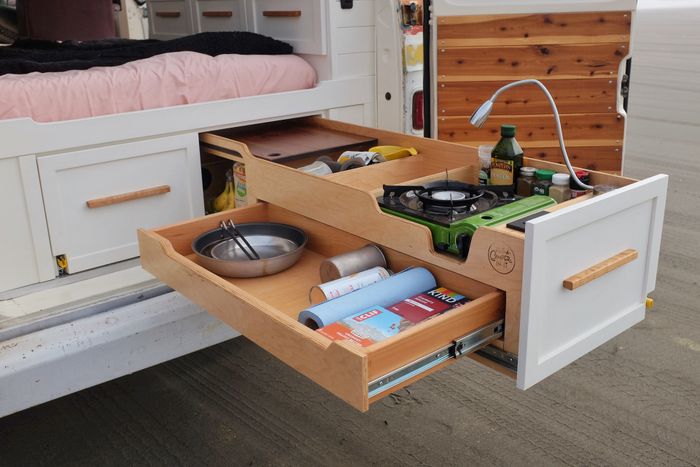 Much like the Connect, this conversion also places a slide-out kitchen in the rear, freeing up a lot of space in the main quarters.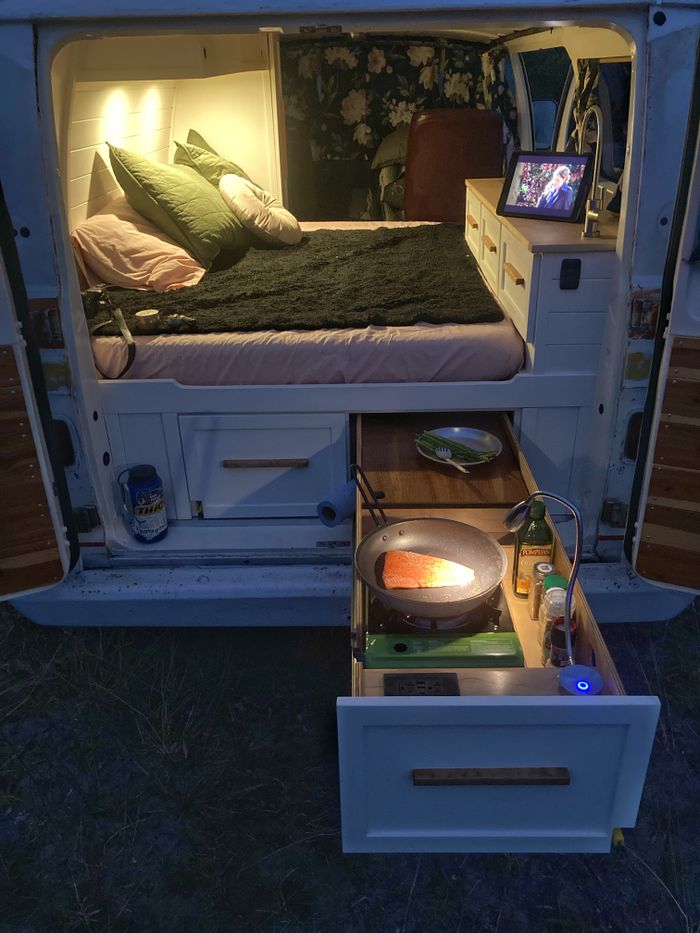 A simple, low-powered flexible LED reading light provides just enough light for outdoor cooking at night.
Older vans like this Dodge shorty can be much cheaper to buy than modern options like the Ford Transit Connect, especially if you do most of the conversion yourself. As with all older vehicles though, there's a tradeoff to be had: whilst the initial investment cost is lower, cost of maintenance (and gas) can be higher, especially if you're dependent on a mechanic for basic maintenance and repairs.
If you do go for an older campervan, it's worth paying extra attention to how the vehicle has been cared for in the past. There's nothing wrong with older vans providing - like any vehicle - they have been well taken care of.
Kudos to Sara Davis for this build. Check out @putacamperinit for more of her work!
3. 2002 Chevy Astro Campervan
This 2002 Chevy Astro conversion features a classic floorplan of placing the bed at the rear of the van sideways with a simple sink for washing your bits behind the driver's side wall. There's some simple inset lighting and tasteful decorations to make the place feel extra cozy.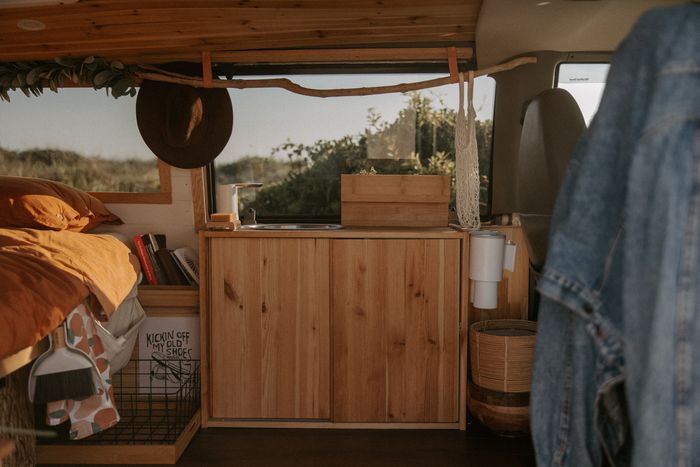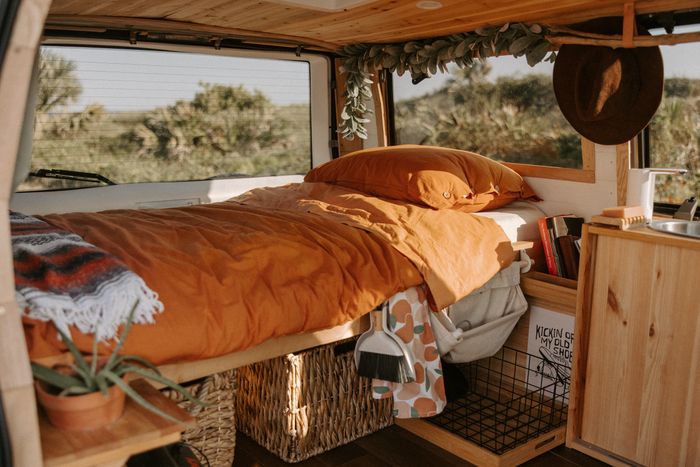 This conversion opts for a simpler under the bed storage design. Unlike the Connect and Boogie van, there are no pull-out drawers or rear kitchen. However, the setup is cheaper and arguably more flexible - if you haul a lot of sports/adventure gear this might be a better setup for you.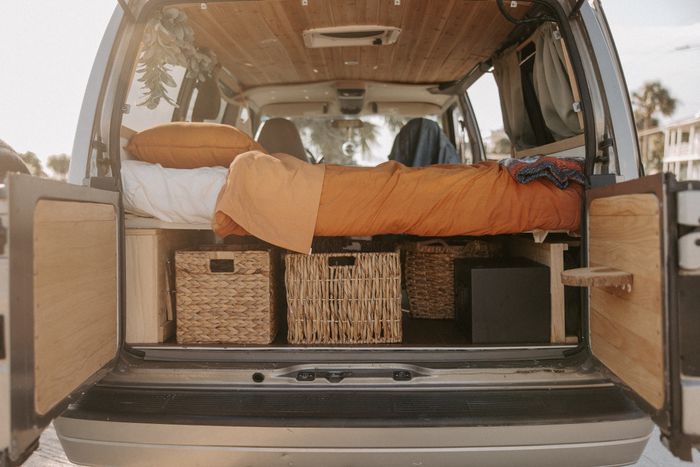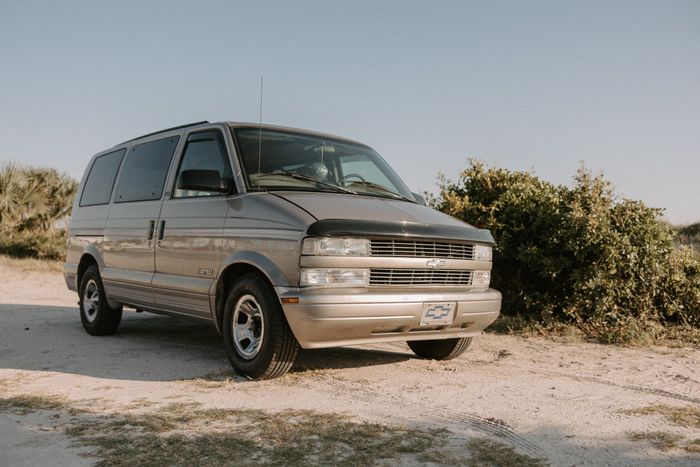 Small, bulletproof, AWD ready and fairly affordable used, the Chevy Astro sold from 1985-2005 still makes a great base for a budget campervan. Keep an eye out for the rarer high-top version!
4. 1997 AWD Chevy Astro Campervan
Ok, it's another Chevy Astro, but notice how the layout of this conversion is completely different to the last.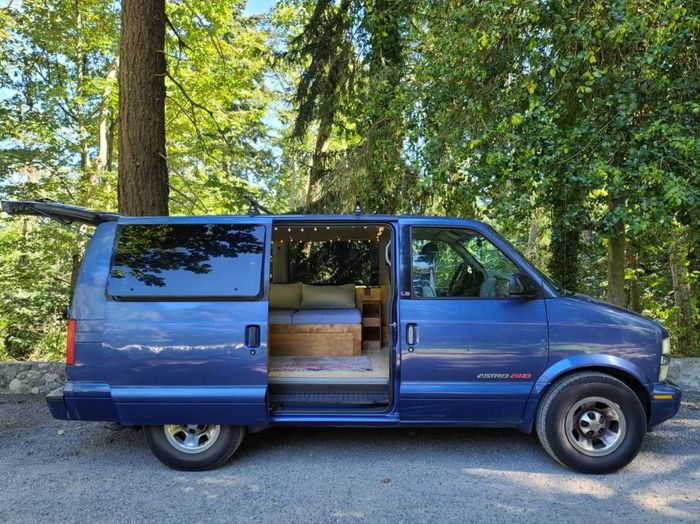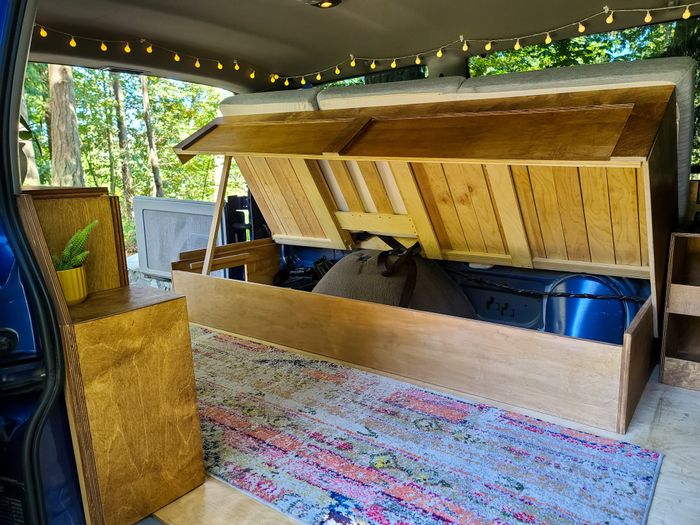 Opting for a cozy full-sized pull-out bed, this camper makes clever use of the available space and flips up to provide under the bed storage - nice for storing bulky items without them rattling around.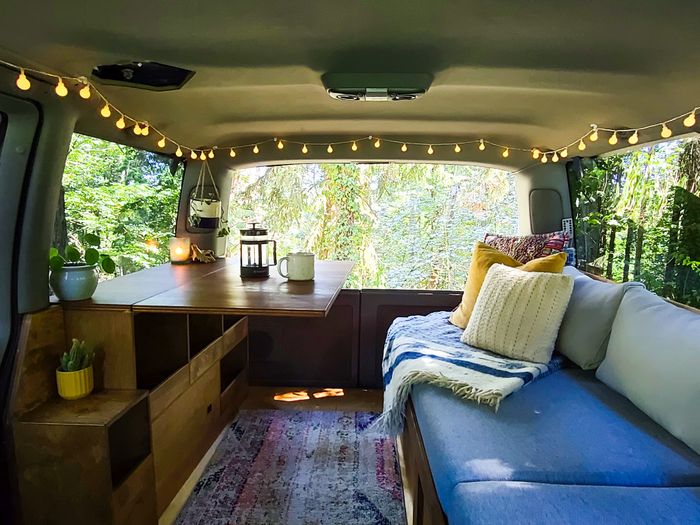 A convertible table-top cabinet provides additional storage and a nice area to relax on the sofa with.
Battery powered LED lights in both Astro vans here are a great option to make the van more cozy without having to worry about an electrical setup. For simpler builds like this, consider a Jackery/Goal Zero with a solar panel briefcase rather than rolling out your own electrical system. Whilst a bit more expensive, they are great plug and play solutions for campervans with minimal power needs.
5. 1983 VW Vanagon (Westfalia) Campervan
Last but not least, no list of epic small campervans would be complete without an honorable mention of the venerable VW Vanagon.
Most owners will tell you they have a love/hate relationship with their Vanagon. On the plus side, these vehicles are colorful, charming and practical, with a superb interior layout that is very well optimized for the small size of the van. Still to this day there's nothing quite like the Vanagon on the market, which is one of the reasons they hold their used value so well.
However, it's not all cute looks and rainbows - Vanagons are notoriously underpowered, slow and prone to mechanical issues. Expect a higher cost of maintenance unless you're mechanically minded. We recommend trying to find one with a good service history which either replaces or upgrades some of the most common parts which are prone to failure.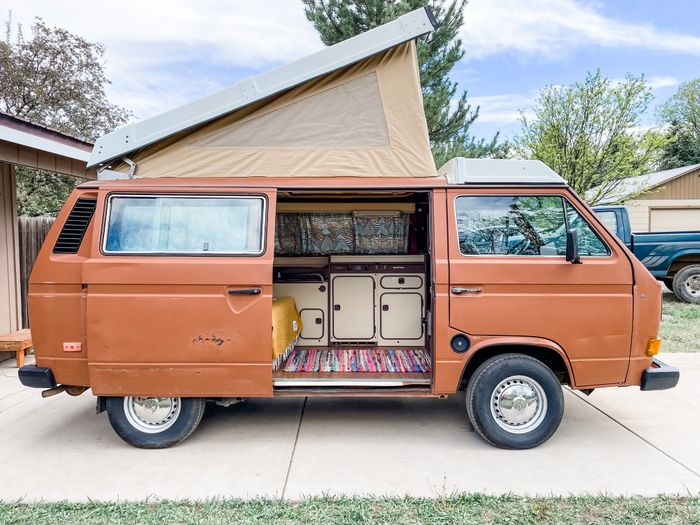 With that said, Vanagons continue to hold their used prices very well, and there's a large community of Vanagon owners out there who pull together to share knowledge of common problems and how to fix them. It's always a good sign for a vehicle when there are dedicated forums for them online. Case in point - The Samba, which for any wood-be Vanagon owner should be your goto resource for educating yourself before buying one.
Back to the design - one of the appeals of the Westfalia conversion is the practicality of the interior layout and popup roof. It's a floorplan that has stood the test of time and is ready to go out of the box, although you may want to replace the aging, propane thirsty Dometic fridge that comes from the factory. Many Vanagon owners rip it out entirely and use the space for storage - others upgrade to a modern fridge which is more energy efficient.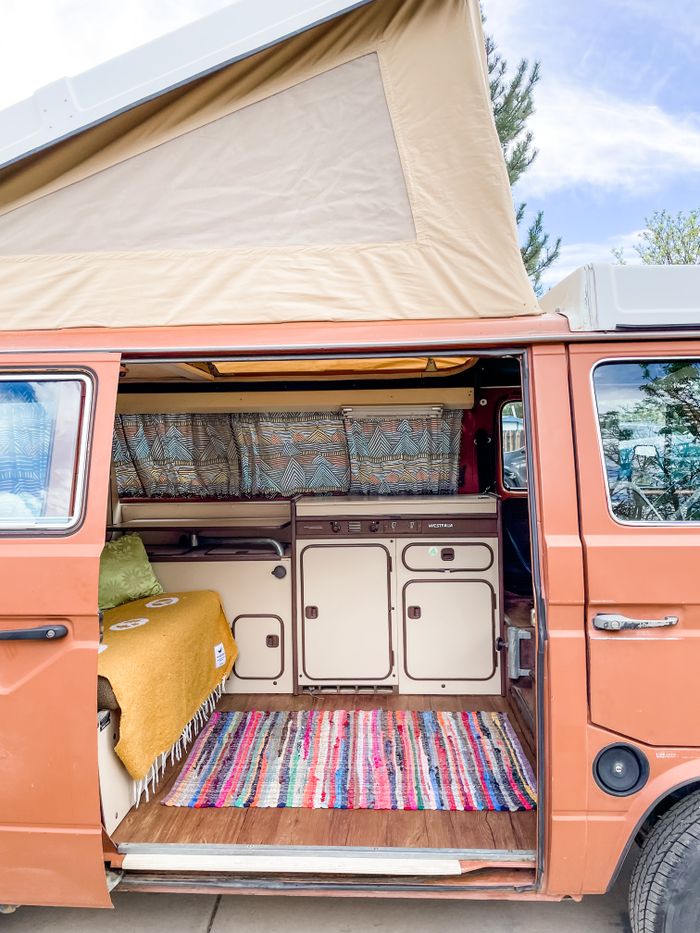 New hardwood floors, a sofa throw and a rug are tasteful, low-cost ways to jazz up an older vehicle like this 1983 VW Vanagon campervan, whilst still retaining its retro charm.
Bonus: Minivan conversions
It's hard to beat minivan camper conversions when it comes to value for money. Older minivans like this 2006 Toyota Sienna can be found cheap on used markets - most of them get pretty good MPG and the Japanese models are fairly bulletproof in terms of reliability.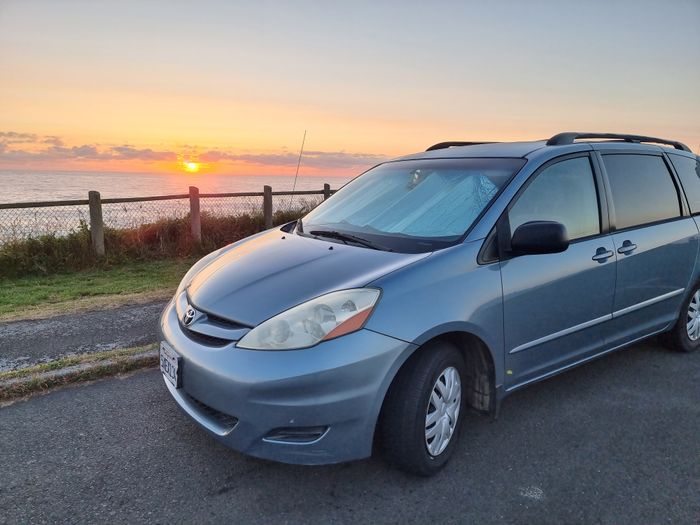 This no-frills build provides much of what you need to camp comfortably: a bed, fridge, sink, power and storage. Whilst it's not your typical Instagram worthy campervan conversion, who cares when you can knock out a build like this in a few weeks?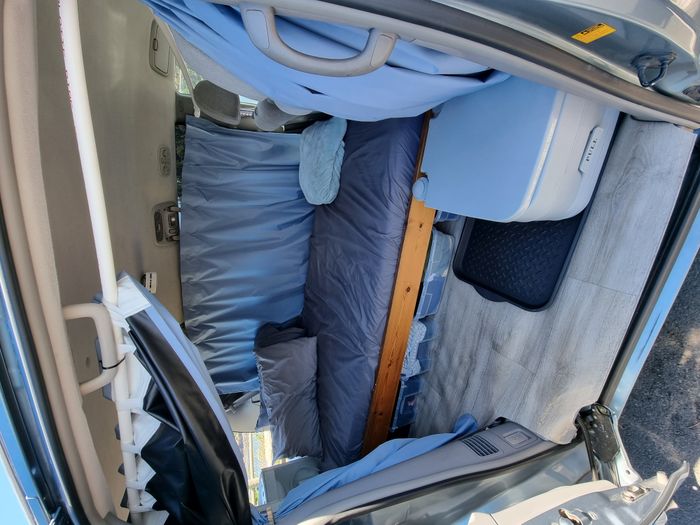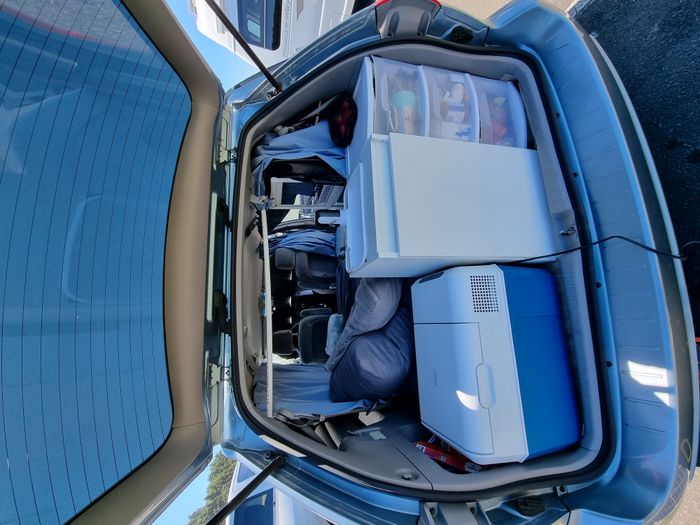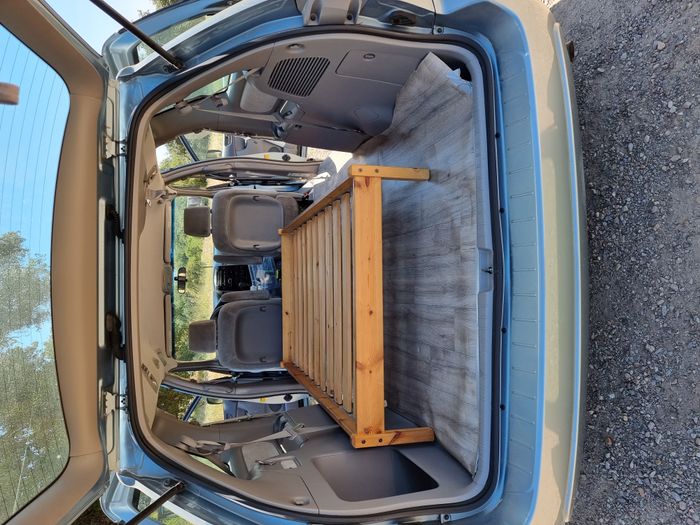 Power is provided by this Jackery, for a quick plug and play power solution: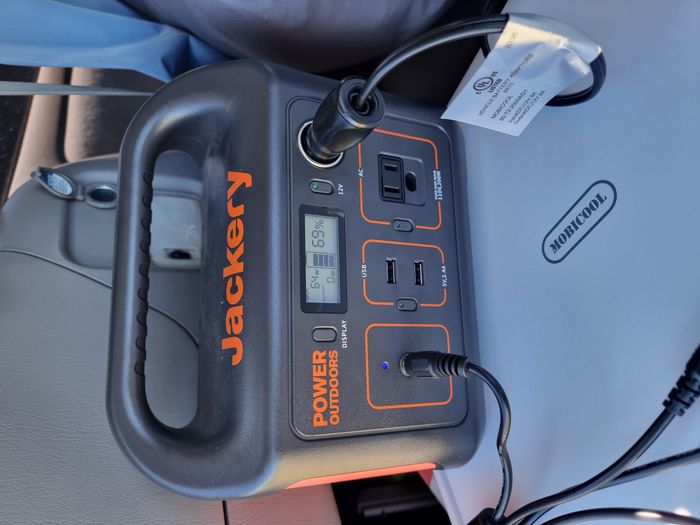 By way of comparison, here's a professional build using the same kind of layout in a 2017 Toyota Sienna. With a bit more time and money you can splurge on nicer cabinets and slide-out fixtures.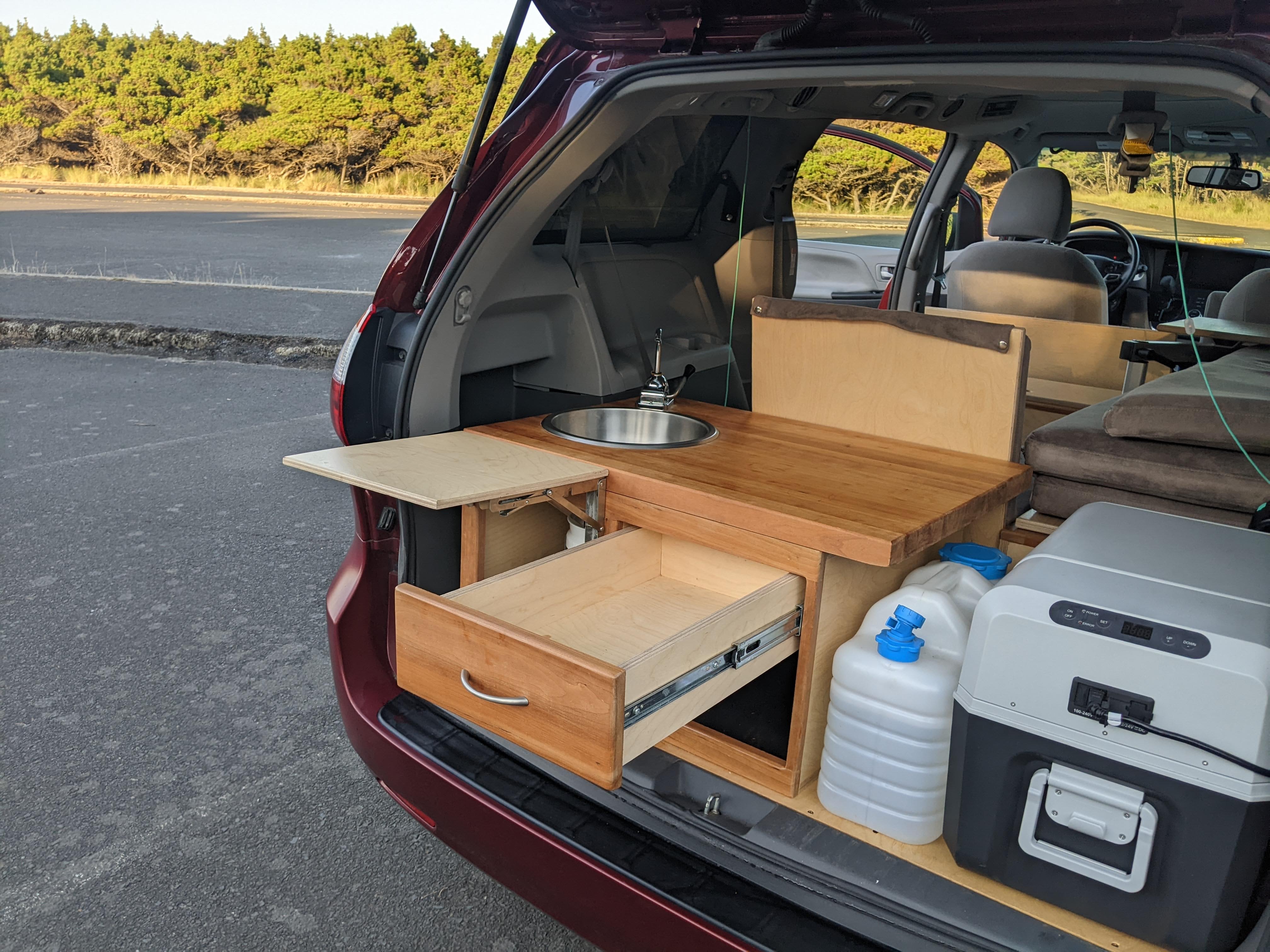 That's all folks - we hope this article helped inspire your next van build, or to make some upgrades to your existing rig. Happy camping!
This article was produced by the Vancamper team and may not be copied, redistributed or modified without our permission.