Disclosure: This article may contain affiliate links from our partners. We may earn a small commission when you click these links at no additional cost to you.
As a result of the coronavirus pandemic, people are flocking to vanlife and RVing like never before. Extended road trips, secluded weekend getaways, and even relocating entirely to homes on wheels has never been more appealing. Being contained with you and yours is a safe way to travel and seek refuge. For digital nomads, it's also a great way to save on rent and make your office anywhere you want it to be!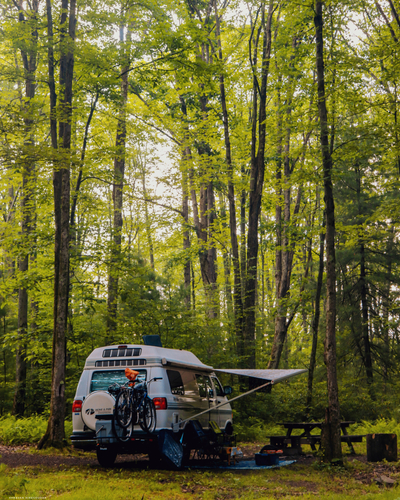 Try before you buy
As popular as it is now, many people experienced RVing/vanlife for the first time over the last year. Many of us are not familiar with driving a campervan and all of the strategic planning that comes with life on the road, let alone how to manage several of the complex systems needed to keep things running smoothly!
Renting a campervan first is a great option to get used to vanlife and familiarize yourself with what you hope to get out of your own campervan. It can also save you a lot of money in the long run by narrowing down the features which you really need - and by keeping you from overspending on those which you don't.
How to find a campervan to rent?
RVshare is the world's first and largest peer-to-peer marketplace for RV rentals - and carries a great selection of campervans and Class B RVs across the country. This gives you plenty of options to try Vanlife or RVing before buying - and since their inventory spans the entire country, you can always find a rig close to home! One of best things about RVshare is that every rental includes 24/7 support and insurance - including roadside assistance and fraud protection.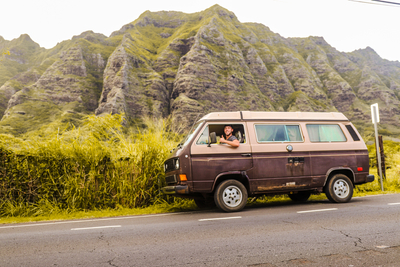 The Westfalia VW Vanagon is a popular vintage campervan which packs a lot into a small space. But these vans are not without their quirks - and you really have to take one on a trip to fully appreciate this. If you are curious about buying a Vanagon, try renting one out for a long weekend getaway first!
Benefits of renting a campervan / RV
Narrow down what you hope to get from your campervan. Do you really need a fridge, solar and a fancy electrical setup or would you be OK with just a cooler and a portable solar generator? Do you want to have a full bathroom or larger kitchen space? What kind of sleeping arrangement would you prefer? You may like the look of a van at first glance but after spending a night or two in it, you may find it's not a good fit. Renting allows you to get a feel for your preferences and what features you need before you commit to purchasing.
Get comfortable with the vanlife / RV lifestyle. Whether you plan to live in your rig full time or take it out on occasion, it's a good idea to try it out a few times before making a decision to buy. Campervan builds range from being very minimalist to fully self contained. There's nothing like trying these features out in person to gauge which are important to have in your build.
Learn from RV owners and ask questions. While Class B motorhomes and campervans can be easier to operate than other RVs, there is still plenty to learn. Renting allows you to connect with experienced RV owners who can help with any questions you have.
Benefits of a Class B RV / campervan
Because Class B RVs are built on a standard van chassis, they're much easier to maneuver than their larger counterparts. If you don't have experience driving large vehicles, you may feel more comfortable starting out with a Class B camper van. They can also fit in just about any camping spot, and can go through drive-thrus, and other areas where height clearance could be a concern. Class Bs can also be more eco-friendly than a larger gas-guzzler. You may also be surprised at how much you can fit into such a small space!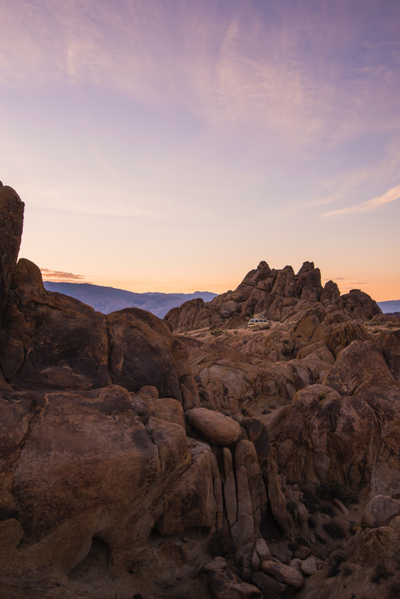 For adventerous travelers, class B RVs also benefit from being able to reach places larger rigs cannot. If you're a fan of getting off the beaten track and boondocking in more remote areas, nothing quite beats the maneuverability of a campervan!
Best vans for a custom campervan build
If you're searching for a unique campervan, seeking custom builds might be the best option for you. Custom builds are often tailored to specific needs and tastes - such as minimalist van dwelling, remote working or serving more than one purpose, e.g. business and leisure. Depending on the type of van, materials and time invested, the price and quality of custom builds varies enormously. Custom campervans can have floorplans and features unlike anything else on the market - and there's a certain charm that comes with having a build that stands out from the crowd. The most popular vehicles used for van builds include:
Older high-top conversion vans (e.g. Chevy G20/Chevy Express)
Older cargon vans (e.g. Ford Econolines)
Mercedes Sprinter vans
Ram Promaster vans
Ford Transit vans
Nissan NV vans
Skoolies, aka converted school buses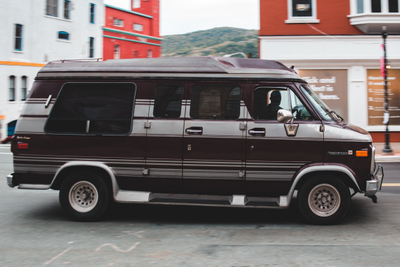 Older hi-top conversion vans make for great budget campervan builds. Try renting out a few different types of vans to see which feels right for you!
If you're looking to buy a custom made campervan (or build your own), we first recommend narrowing down the model of the van which works for you. With so many choices available, eliminating options which don't work is a good first step. Visiting a dealership to test drive various models works well for this.
Once you've narrowed down your options, renting out a few different campervans you are interested in is a great way to see if this type of model/layout is worthy of your investment! Once you've settled on the setup which works for you, you can try and find something similar for sale used or use it as a blueprint for your own van build.
Best standard manufactured Class B RVs
One benefit of going with a manufactuered class B RV is that they are massed produced and widely available. Unlike a custom build, this means that you can first rent a model which you are interested in and then purchase that exact same model either new or used. Many folks prefer manufactured campervans because there is some guarantee of quality - there is real peace of mind in knowing that your electrical and propane system was installed and tested by a licensed professional!
If you're looking for manufactured options for your next camper, these five are great options.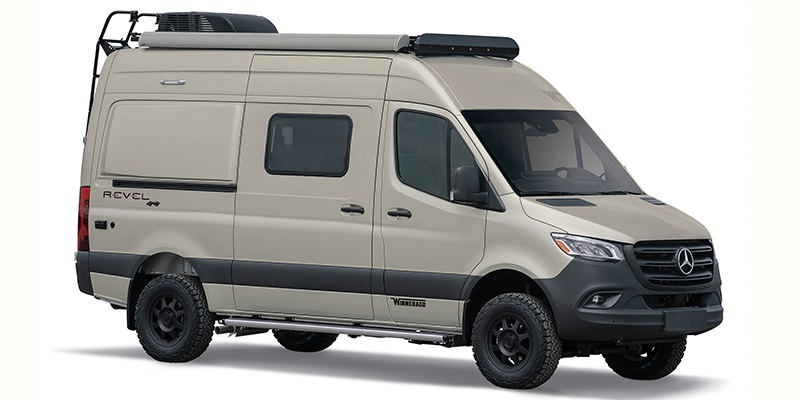 Winnebago is synonymous with RVing, and the reason is clear. They make consistently reliable, well-built RVs. The Revel gets consistently high Class B RV reviews and customers like the full-size power lift bed that gives travellers a dedicated sleeping space. The Revel can fit up to three sleepers.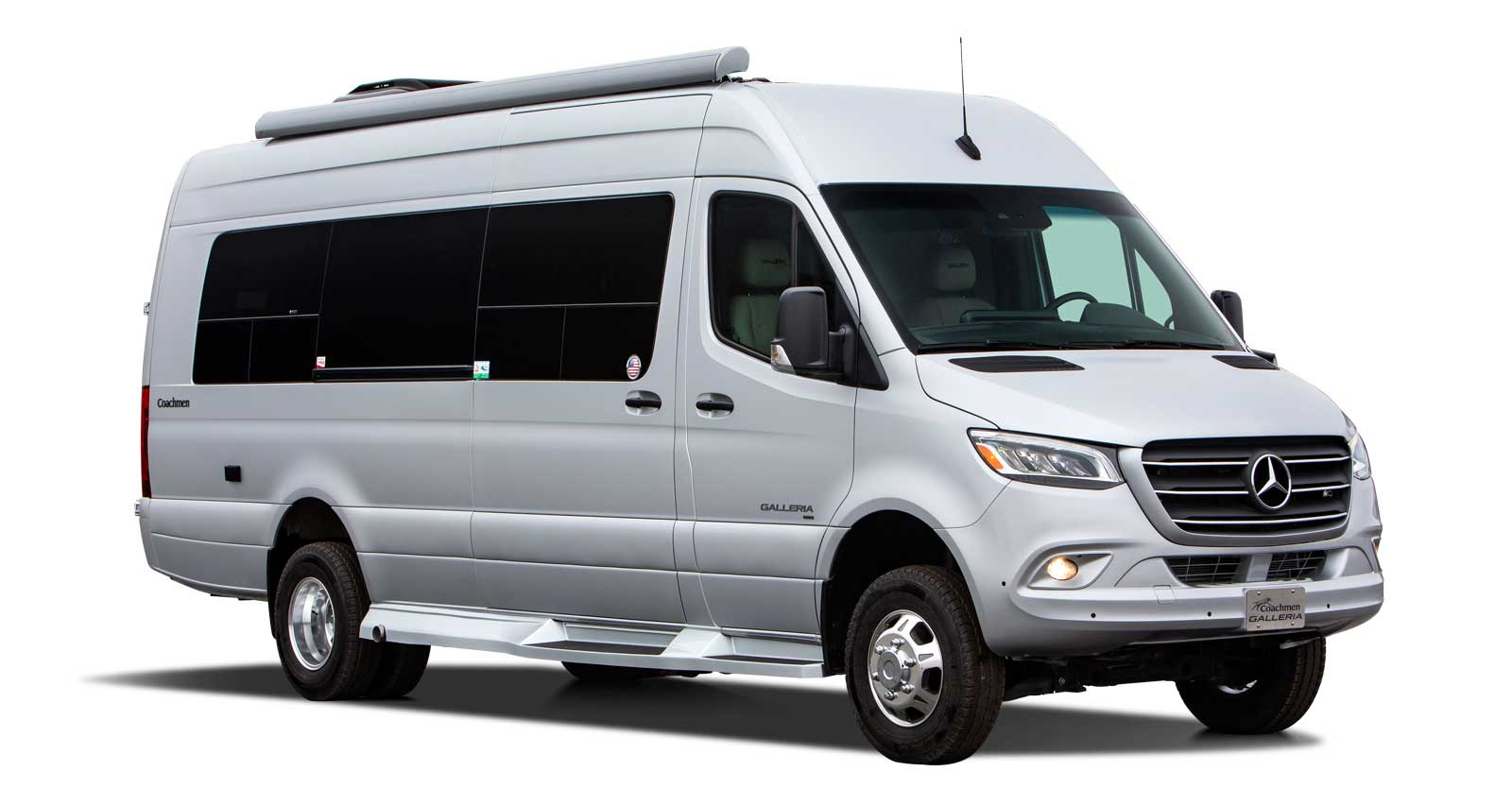 The Coachmen Galleria tops several lists, and people especially like its clean-running turbo-diesel engine with great gas mileage. There's room to sleep two, and the interior has a lot of space and a generous kitchen. If you opt for the Polar Package, you can camp year-round in any kind of weather.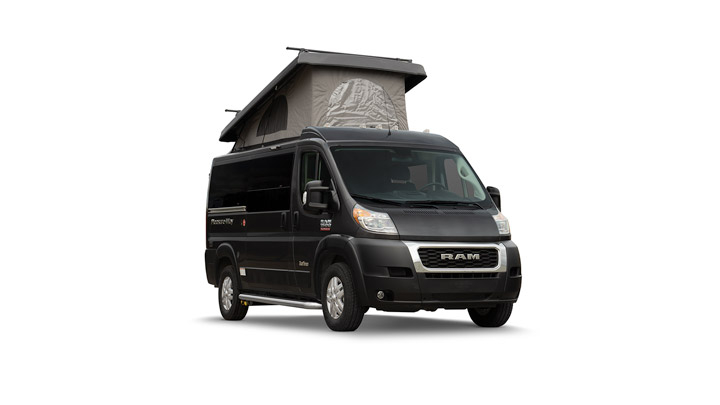 The Tofino is one of the less expensive Class B RVs. It has a manual pop-top that allows for more room in the galley and living area and also gives you a second sleeping area. The stainless steel sink and induction stove make this camper van feel luxurious, even though the price is not. You should know that this Class B RV does not come with a wet bath, but if you're going to be staying at campgrounds or other accommodations with showers, you may not need that anyway and could appreciate the extra space.
4.) Hymer Activ Dodge Promaster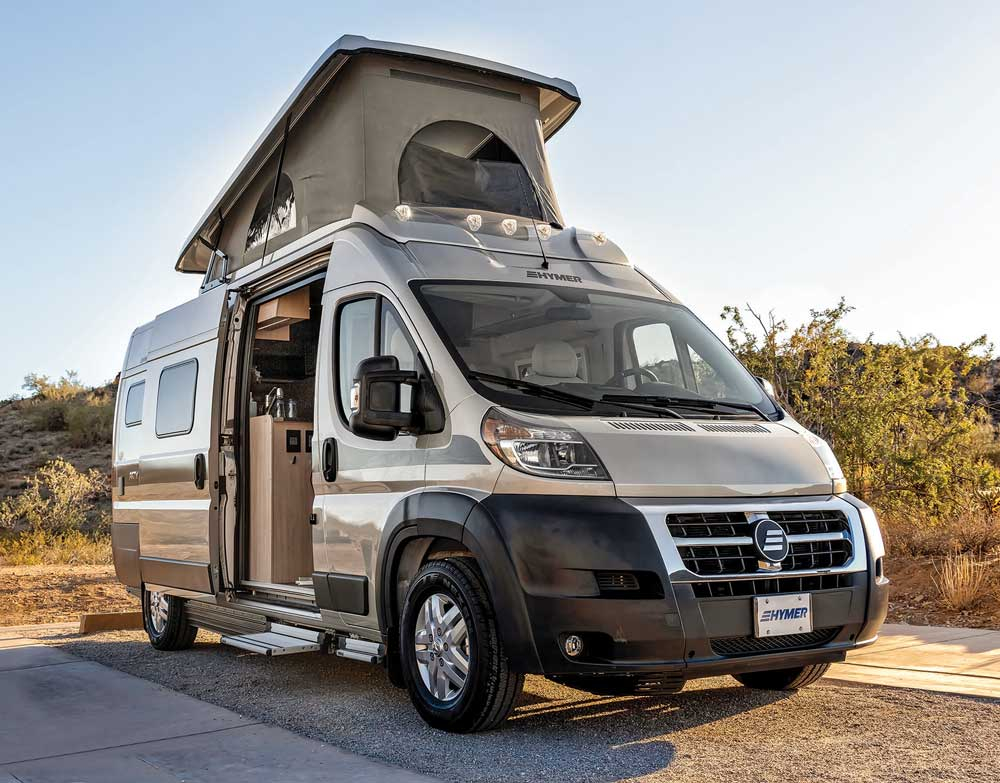 Although Hymer stopped manufacturing its vans in February 2019, you can still find used Hymer Activ vans for sale or rent. This Class B RV can sleep up to four people (ideally two adults and two small children) between the queen bed and the dinette that converts into a bed. It has a full kitchen, bathroom, plenty of storage, and a shower.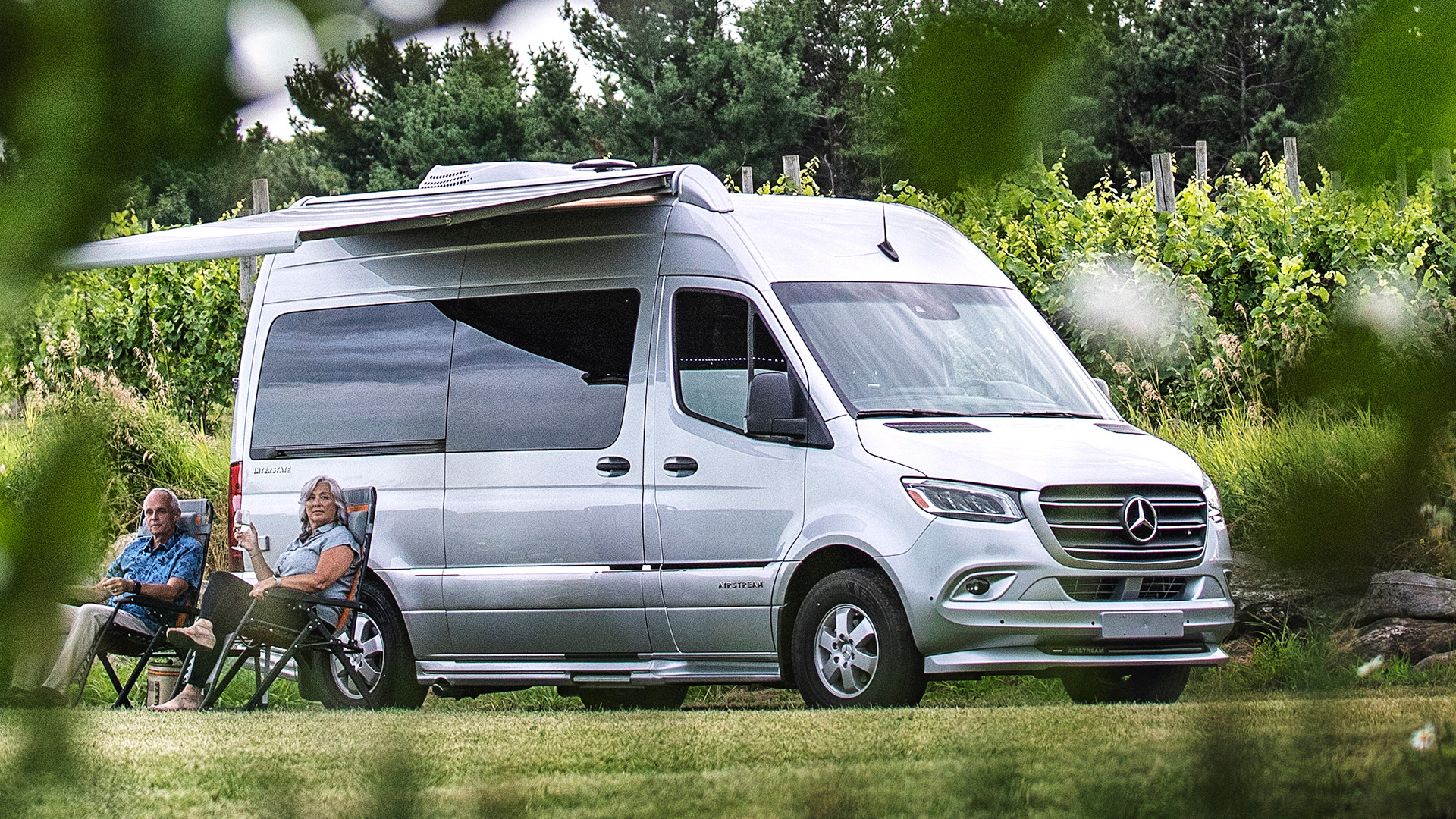 This little camper van won't be for everyone – you can travel solo or with someone you like very, very much but 19-feet doesn't allow for too much privacy. However, it's small enough to fit a standard parking spot and still manages to fit in a kitchen, a bathroom, a sleeping area, and lounging space.
Don't forget older manufactured campervans
Remember that many Class B RV manufacturers have been making campervans for decades. If you're on a budget or don't need all of the bells and whistles of the latest models, consider going with an older version to save a lot of money. Many class B campervans from the 90s come with hi-top fibre glass roofs, running water, propane, and electrical setups, making them excellent bases from which to remodel.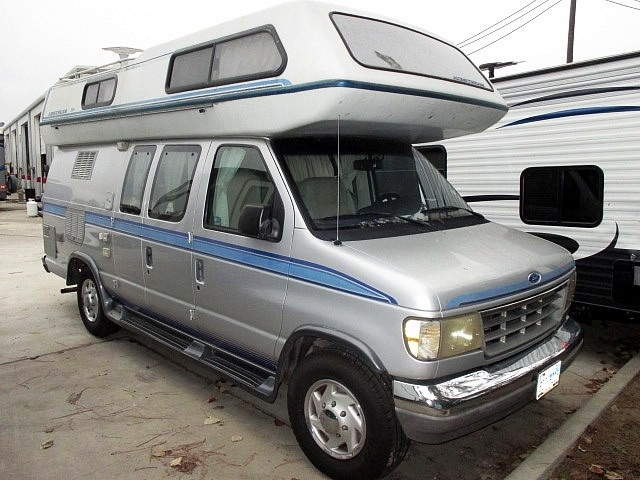 The Airstream B190 is one of the finest examples of a Class B campervan from the 1990s, though several cheaper alternatives sharing the same hi-top fibre glass roof exist. These campervans make excellent starting points for remodelling and can be commonly found used for much less than newer models. They are often found available for rent too!
Pros & cons of Class B RVs
If you like your space or enjoy traveling with lots of amenities, a Class B RV may not be for you. But if you like to pack up in a cinch and be on your way, definitely give some consideration to a Class B campervan. Here are some of the pros and cons of going with this type of motorhome.
Pros:
Easy Handling: The size of a Class B RV makes it easy to maneuver, and you can park just about anywhere and access any campsite a minivan could. Newer vans drive smoothly, and if you don't have experience handling a large vehicle, this could be the perfect introduction to Vanlife / RVlife.
Easy Storage: Since many Class Bs are similar in size to vans, they are easier to store as well. You can pull your motorhome into most garages and parking spots, saving a lot of headaches that owners of bigger rigs face.
Space For Toys: Tie a kayak to the roof, add a bike rack on the back, or even tow something behind your campervan – the smaller size means it's easier to add extras on top of or behind your Class B camper.
New Stuff: Class Bs are the fastest growing class of RVs out there, which means there are new features and innovations coming out constantly.
Cons:
Space: This one is probably obvious, but space is at a premium in these little vans. If you're used to a large house or if you're traveling with a large family, a Class B camper may feel limiting.
Getting Around: Although the van is easy to drive on your way to your destination, if you want to make quick trips after you've set up camp, you either have to drive your camper or tow a vehicle behind.
Small Tanks: Class B RVs have small water and waste tanks, requiring both filling and emptying them frequently. If you want to do a lot of dry camping, this can be a problem.
You Lose Your Bed Each Day: Because space is at a premium, many features of a Class B involve multitasking. Your dining table may become your bed, and many appliances and spaces serve two or three purposes. If you like to have your bed permanently in place, this could be a challenge.
Remember, it's always a good idea to try out a vehicle before purchasing, especially if you're considering living in one full-time. Don't be afraid to rent out a few different types of campervans before you commit to purchasing - it might take a few tries to find the particular setup which works for you. Once you find one to call your own, you can also consider renting out your campervan when you're not using it to earn additional income!
Parts of this article originally appeared on RVshare.com and were reproduced with RVshare's permission.